Regular price
Sale price
$ 7.00 USD
Unit price
per
Sale
Sold out
Share
View full details
Skip to product information
PROTECT OUR ENVIRONMENT, 100% LEAD and CADMIUM FREE Brass alloy
Improved Design for Hot-Tightening, incl. 2mm Hex Key
Use any standard length V6 nozzle on a printer with volcano hotend
Specially designed to be used together with Bondtechs CHT nozzle to improve the flow performance of your volcano hotend
Usable up to 300°C
Suitable for all materials, even abrasive ones (CF, wood, glow in the dark)
No change of print settings is necessary
Note: Harder to purge than a standard nozzle. Consider cold-pulling when regularly changing colors or materials!
Cold pulls are still possible
Lead & Cadmium free brass alloy
Intended use
This brass adapter can be used to install any standard length V6 into a Volcano heater block. It bridges the 8.5 mm length difference between standard and volcano nozzles. This way, you don't need separate nozzles for your different hotends. All standard nozzles will now also fit a Volcano heater block.
Installation
Stick the adapter onto a 2.0 mm Straight Hex Key and carefully screw it into the HOT heater block from the bottom. The temperature should be at least your usual printing temperature. Please don't use a Ball End Hex Key because that can strip the hex in the adapter. Tighten it carefully to around 0.5 – 1.0 Nm. Install your standard length V6 nozzle as usual.
Make sure there is a small gap between the nozzle and the heater block. This ensures that you tightened the nozzle against the adapter and not the heater block. Otherwise, plastic might leak through the threads.
Credits: This adapter is based on an idea from Nitram who is the father of the VolcoMosq heater block!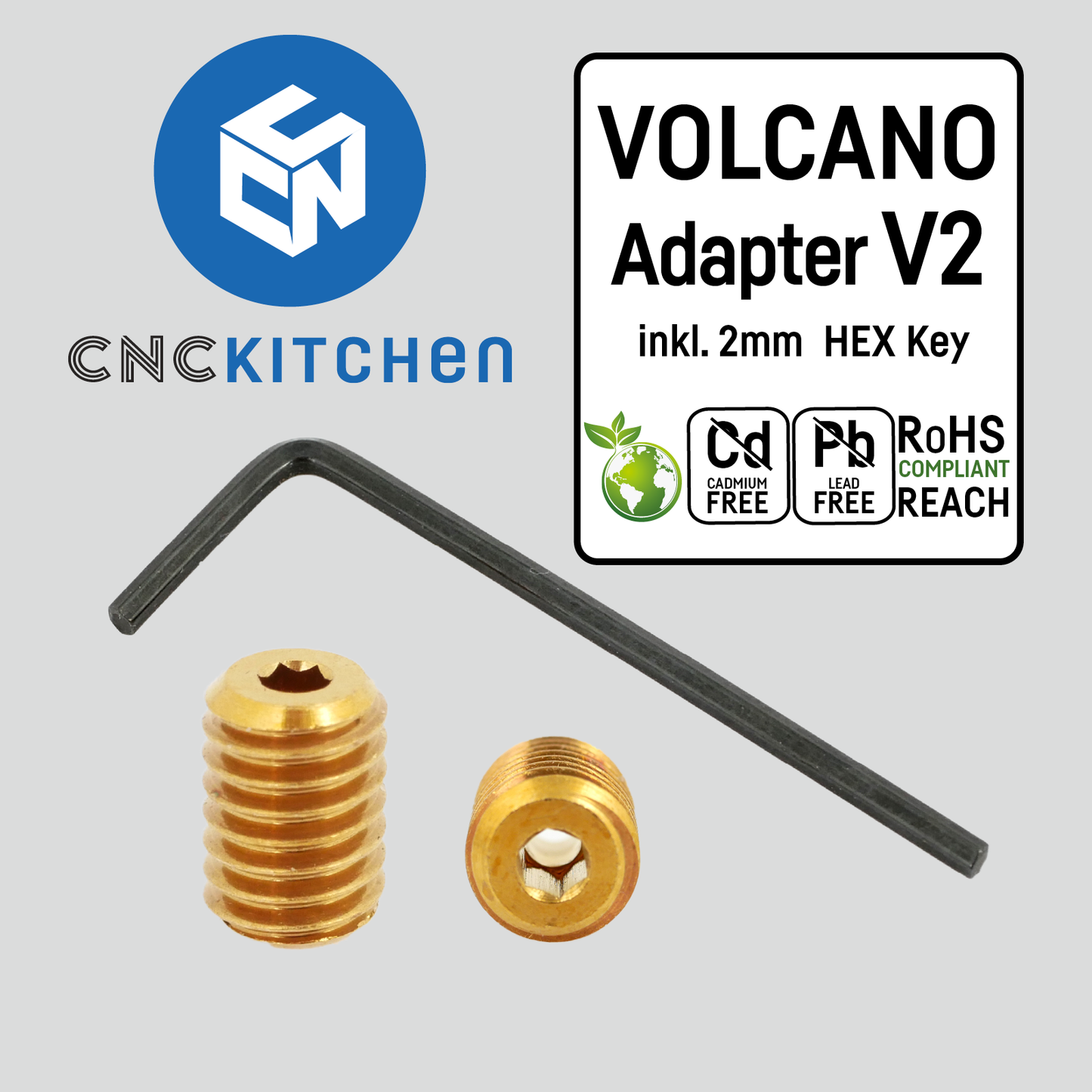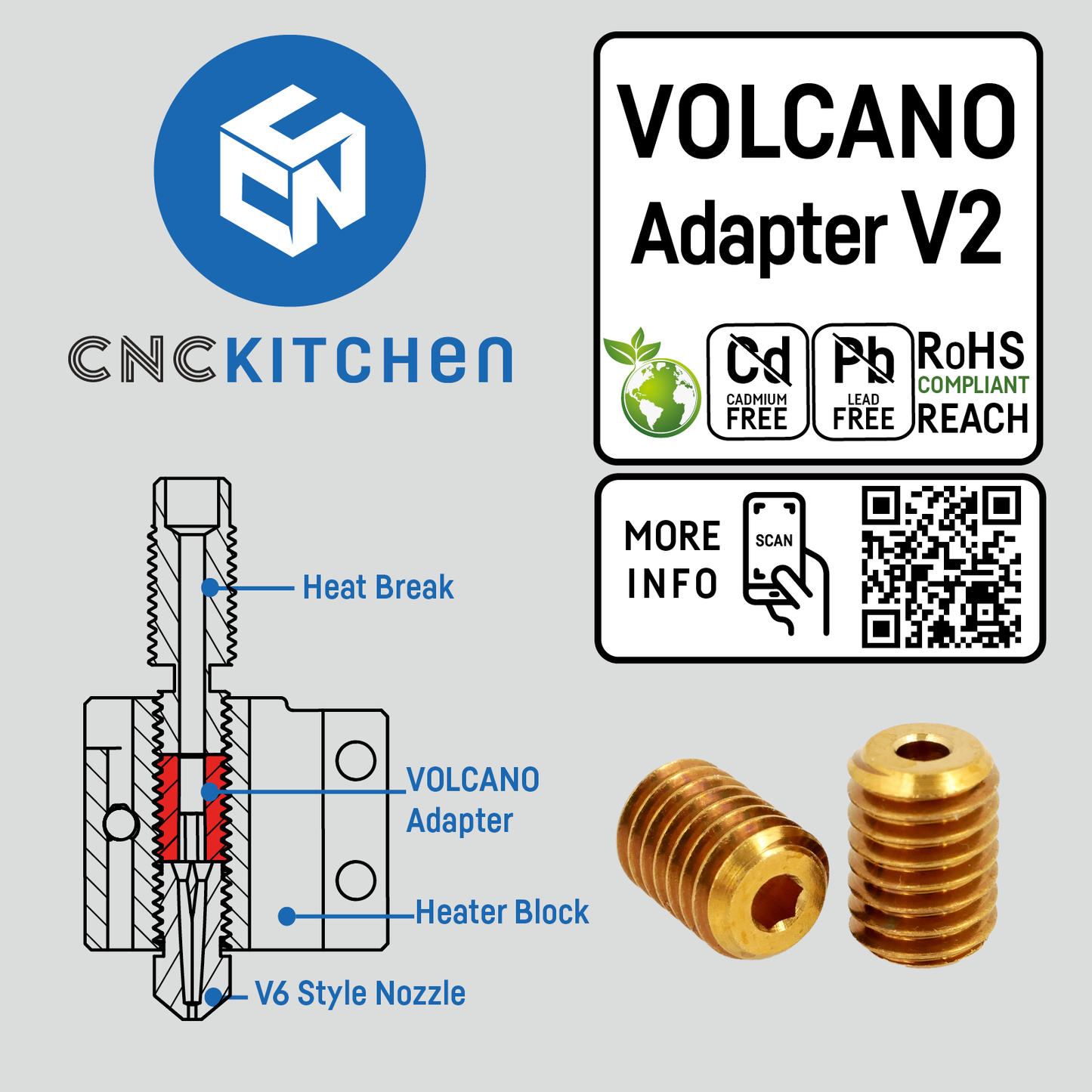 Choosing a selection results in a full page refresh.